Managers have to ensure the engagement of four different generational groups as part of the workforce (Society for Human Resource Management, 2007). The conflict between generations and its negative impact on workforce productivity, company progress and overall advancement has long been acknowledged (Desai & Lele, 2017; James, McKechnie & Swanberg, 2011; Jennings, 2000). The millennial problem, which refers to the set of ideas that the individuals born between 1975 and 2000 are ill-fit for the work environment (Lancaster & Stillman, 2002), is correlated with an ambiguity surrounding Generation Z; There is a lack of information about the generational groups born after Millienials, from 1995 to 2009. Therefore, ensuring an operationally functional work environment is believed to be problematic and difficult (DeLong, 2004; Siebert, 2006). The contemplated research intends to examine the values, work condition inclinations and preferred managerial style of Generation Z employees. The ultimate goal of the contemplated research is to develop a new conceptual framework or model that better describes the relationship of engagement between multi-generational organizations and Generation Z employees. The relevance of the contemplated research is that it undertakes a current global issue. Continued research on this phenomenon could benefit society as a whole, organizations of all sizes, governments and stakeholders in the future development of a multi-generational system of fruitful collaboration and engagement, whilst uncovering new information about Generation Z.
You May View The Full Research Proposal On The Monarch Management Review Website By Clicking Here
ABOUT THE RESEARCHER: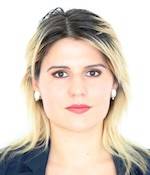 Ms Karina Ochis is a Dual PhD/Doctor of Applied Leadership Candidate. She holds a Master of Arts in Political Marketing from the Rome Business School and a Bachelor of Arts in Politics from The University of London. She also holds a Certificate in Digital Strategy from the Online Marketing Institute in San Francisco. Ms Ochis is an author, CEO and coach. She has spoken at TEDx, Million Marketing Tour (London – Charlotte – Copenhagen – Kiev), Women Speakers Summit Nigeria, Business Days, Elite Business Woman, The Woman, Romanian Academy of Economic Studies and several others. At present, she is CEO of Ana Karina Luxury Concept and of KO by Karina Ochis in Romania.
Related: Doctoral Candidate Karina Ochis Published Book On Virtual Reality & Virtual Marketing