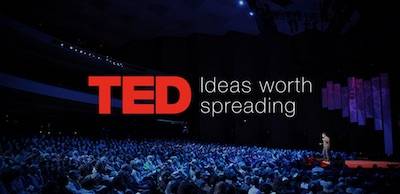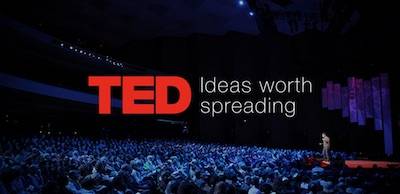 Monarch on TEDx highlights the great work of Monarch Candidates and Professors who appear on the TED Talk series. Monarch is proud of the efforts of these contributors. We look forward to more TED appearances.
TED is a nonprofit devoted to spreading ideas, usually in the form of short, powerful talks (18 minutes or less). TED began in 1984 as a conference where Technology, Entertainment and Design converged, and today covers almost all topics — from science to business to global issues — in more than 100 languages. Meanwhile, independently run TEDx events help share ideas in communities around the world. TED is a global community, welcoming people from every discipline and culture who seek a deeper understanding of the world. We believe passionately in the power of ideas to change attitudes, lives and, ultimately, the world. On TED.com, we're building a clearinghouse of free knowledge from the world's most inspired thinkers — and a community of curious souls to engage with ideas and each other, both online and at TED and TEDx events around the world, all year long. You can see TED at: www.ted.com.
Professor Kennedy : Your Brain Is A Selfish Democrat
This talk was given at a local TEDx event. Justin James Kennedy is a neuroscientist, research psychologist and executive coach. He combines all three disciplines in this entertaining TEDxJohannesburg 2014 talk. He makes the point that as Homo sapiens, our democratic reflex is first and foremost a selfish need. The question is, can we train our brains to be less selfish and more Ubuntu? After completing a Bachelor Social Science in Psychology at Rhodes University, Professor Justin Kennedy spent 20 years sustaining a corporate career that spanned three continents. Kennedy then earned his PhD in Professional Studies at the UGSM-Monarch Business School in Switzerland. He is now a neuroscientist at the University of Pretoria, a research psychologist and executive coach with Sherpa Coaching South Africa.
Dr. Karina Ochis - PHD Candidate - The Olympics Of Life

Dr. Karina Ochis is a PhD / Doctor of Applied Leadership Graduate. She is the CEO and Brand Master of KO by Karina Ochis, founder of Ana Karina Luxury Concept, serial entrepreneur, best selling author, speaker, brand and life coach. She holds a Master of Arts in Political Marketing from the Rome Business School and a Bachelor of Arts in Politics from The University of London. She also holds a Certificate in Digital Strategy from the Online Marketing Institute in San Francisco. Dr. Ochis is an author, CEO and coach. She has spoken at TEDx, Million Marketing Tour (London – Charlotte – Copenhagen – Kiev), Women Speakers Summit Nigeria, Business Days, Elite Business Woman, The Woman, Romanian Academy of Economic Studies and several others. At present, she is CEO of Ana Karina Luxury Concept and of KO by Karina Ochis in Romania.
Vumile Musweli - Doctor of Leadership Candidate - Help I Hate My Job
Ms. Vumile Msweli is a Doctor of Leadership and Coaching Candidate. She holds a B.Comm. in Accounting from the University of Pretoria and a B.Comm. in Finance from the University of Johannesburg. She also holds an MBA from the University of London. She has also completed the International Executive Development Program at the New York University & GIBS South Africa. Professionally, Ms. Msweli is an Executive with experience in finance and telecommunications.
Tim Wigham - Doctor of Professional Studies Candidate - Mastering Moodset
Mr. Timothy Wigham is a Doctor of Professional Studies by Published Works Candidate. He holds an MBA from the Graduate School of Business Cape Town. At present, he is the Head of Performance Improvement Coaching at EXCEED, Aberdeen. He has worked with many international clients within the energy sector, including: Neptune Energy, RSRUK, Total UK, Sasol Mozambique, Aker Energy Ghana, Centrica/Spirit Energy UK and AMARCO Saudi Arabia. Mr. Wigham held the position of Major in the Royal Marines and was a military observer in Georgia for the United Nations.