Monarch Business School Switzerland is proud to announce that Monarch Graduate Dr. Bwalya Ng'Andu has been appointed Minister of Finance for Zambia. The announcement was made public on the 15th of July, 2019. Monarch wishes Dr. Ng'Andu the very best in his new position and we are confident that Dr. Ng'Andu's academic and professional experience will be a great asset to the ministry and government. Markets have reacted positively to his appointment as reported by Bloomberg.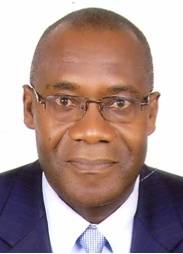 Dr. Bwalya Ng'andu is a Doctor of Philosophy in Economics candidate and holds a M.Phil. in Economics from Monarch Business School. He also holds a Ph.D. in Applied Psychology from Cranfield University, UK; a M.Sc. in Ergonomics from The University of London as well as a BA in Psychology and Business from the University of Zambia. Dr. Ng'andu is a Zambian Rhodes Scholar. He holds professional qualifications in a number of institutions, including: Fellow of the Chartered Institute of Bankers, UK; Fellow of the Zambia Institute of Banking and Financial Services, Fellow of the Zambia Institute of Human Resources as well as a representative of the Zambia stock exchange.
Before his appointment as Minister of Finance, he held the position of Deputy Governor of the Bank of Zambia where he has also held the position of Managing Director. He has held various board positions across numerous sectors of the Zambian economy. Beyond his board appointments he has held positions as: Chairman of the Banking and Finance Task Force, he has sat on the Lusaka Town Council, he served as President of the Zambia Institute of Banking & Financial Services, and sat as member of the executive committee of the Zambia Chamber of Commerce. Dr. Ng'andu is well published in a number of commissions including: The Economic Commission for Africa, Caritas Zambia and The United Kingdom Commission for Africa.