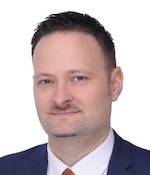 Monarch Business School Switzerland is proud to announce that Doctor of Literature Candidate and expert on China Trade, Richard van Ostende, has been appointed as a Visiting Professor at Nanjing Normal University in China.
His lectures are built based on a combination of management accounting theory, supported by examples and sharing of his personal experiences. Management accounting is used to provide a strong basis for corporate strategic decision-making, hence in his lectures he elaborates on how to use (the lack of certain) information in decision-making. He also provides career coaching as students are interested to learn the differences between working for a domestic Chinese firm versus a foreign company and how to approach their career development.
Monarch is confident that Professor Van Ostende will be a great asset to Nanjing Normal University and we look forward to hearing more positive news concerning his appointment.
You May View Professor van Ostende's Contribution On The Monarch Management Review By Clicking Here
About Professor van Ostende:
Mr. Richard Van Ostende is a Doctor of Literature Candidate. He holds a M.Phil. in Business Research from Monarch Business School and an MBA from the Netherlands School of Business and a Bachelor Degree in Financial Management from Inholland University, The Netherlands. Professionally, Mr. van Ostende is a sector specialist on business development in China. He presently holds the position of Finance Director Asia Pacific at Formel D Group in Shanghai, China. He has written several books on Business Development in China.