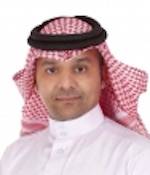 It is with pleasure that Monarch Business School announces that Doctoral Candidate Mr. Abbas Naser has published an article with the Journal of Higher Education Service Science and Management. The article is entitled, "Development of HRM Appraisal Practice in Saudi Arabia". Mr. Naser is a D.Phil. in Leadership Candidate. He holds a Master in Educational in Leadership from Abu Dhabi University and a Bachelor of Education in Educational Psychology from the University of Bahrain. He is a professional teacher and takes a creative approach to his curriculum development. We wish Prof. Naser continued success in publishing and applaud his recent achievement.
You May View The Article On The Monarch Management Review Website
ABSTRACT:
This study was undertaken with the objective to understand Strategic Human Resource Management (SHRM) practice in domestic enterprises (DEs) and multinational enterprises (MNEs) in the country context of the Kingdom of Saudi Arabia (KSA). The literature suggested that there would be a number of important differences in core HR appraisal practice when it comes to executing these within the domestic and multinational work environment of business enterprise. Four (4) testable hypotheses were drafted after scanning the literature on the subject; these were then put to test with the help of primary data collected from 255 firms, two-thirds of which were DEs whilst the remaining one-third were MNEs. Data that were analyzed with the help of parametric and non-parametric tests revealed several interesting facts. The results confirmed that MNEs followed better HR performance appraisal than DEs, and more structured incentives and rewards system. This is one of a few studies conducted in the context of a non-Western environment and points out a number of policy implications and future avenues of research.