Affordable & Flexible

Monarch Business School is happy to announce the start of the Fully Online Modular MBA Program. The Monarch Modular MBA is an innovative program that allows Candidates to complete a fully online MBA Program in a sequential manner with a great deal of flexibility and with little financial risk. Candidates progress through the program on a module-by-module basis. Each module has an affordable fee which is paid before the module is started. This way, the financial exposure of the program for the student is limited to the cost of each module. Start the program with as little as a 750 Euros per module*.
PROGRAM DESIGN
The program contain 9 modules based on specific learning around important scholarly management domains. Candidates begin with the first modules and move sequentially through the curriculum. Courses are based on an 8 week standard duration. Candidates have up to 4 years to complete the program and may take breaks at any time between modules.
Managerial Performance
Innovation & Change
Marketing In The Digital Era
Financial Decision Making
Authentic Leadership
Social Issues In Management
Production Management
Culture & Organizations
Strategic Thinking
Partial Completion
Candidates completing 2 courses are eligible to receive the Post-Graduate Certificate in Management. Candidates completing 4 courses are eligible to receive the Post Graduate Diploma in Management. This ensures that if you are not able to complete the entire program you will still receive evidence of your achievement. Course completion certificates will be issued at the successful completion of each course.
STATE OF THE ART LEARNING MANAGEMENT SYSTEM

The program is completed through the Monarch's State-Of-The-Art Learning Platform in a remote study, fully online environment enabling participants to continue working during completion of the coursework and to apply their new knowledge immediately back to their working environments. There is no thesis work within the program and no requirement to attend the school.It is truly a 100% online program.
Study From Home, From Work Or While Traveling – Total Flexibility
The Fully Online program structure enables you to study from home, from work, when traveling or from anywhere. All you need is a computer and an internet connection. Asynchronous program design means you do not need to be on the computer at any specific time. You work through the program material at your own speed when you have the time. The modular design also enables you to take breaks or pauses between modules. You have total flexibility and are in control of your schedule. Paying for each module at a time means you have peace of mind from a financial standpoint.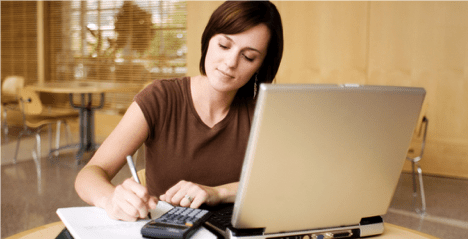 Note *: Applicants from OECD developing countries receive an automatic 20% reduction in fees by way of the Dean's Scholarship Provision.