The U.S. military and intelligence community practices exist within a business ethics framework of laws, official policies, and guidance that seeks to protect national interests and provide a scaffolding for individual intelligence agents through decision-making processes. Particularly in times of crisis, intelligence agents must make time-sensitive decisions that often hold ethical consequences. With rapid technological advances in the post-9/11 era, such as the advent and proliferation of drones and the institution of the PRISM program, operatives face new ethical and personal leadership challenges. Whistleblowers Edward Snowden and Chelsea Manning have become public examples of how the intersection of business ethics and crisis management can lead to personal leadership decisions which hold great consequence for national security and personal autonomy. The contemplated research examines such contemporary ethical issues through a triangulation of three research domains, being: business and personal ethics, crisis management, and congruency theory. The contemplated research seeks to uncover themes related to what happens at the intersection of these three research domains set in a technologically advancing intelligence and surveillance network through intelligence agent participatory survey data, interviews, and content analysis of U.S. intelligence and Department of Defense literature.
Read The Complete Research Proposal On The Monarch Management Review Website
About The Author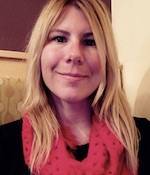 Ms. Lori Stroud is a Doctor of Philosophy Candidate. She holds a Bachelor of Arts in English and a Master of Arts in Educational Leadership from Chaminade University, Hawaii. Ms. Stroud is a Cyber Security specialist with 15 years of industry and military experience. She is also pursuing a Master's of Science, Data Analytics from the University of Maryland University College.