The present study explores the socio-economic scenario of the South Asian region before and after the outbreak of the COVID-19 pandemic. It analyses the long run and short-run association between human development, unemployment and the economic growth of the region using the Pooled Mean Group (PMG) Autoregressive Distributed Lag (ARDL) model before the situation of the pandemic. It was found that human development has both short-run and long-run association, while the unemployment level has only a long run association with economic growth of the South Asian region. The study suggests that maintaining quality and growth sustainability during and after the pandemic situation will ultimately depend on the human development aspects of the region in terms of appropriate fiscal and monetary policy, vocational training, increased dependence on domestic production and consumption.
View The Research On The Monarch Management Review Website
About The Author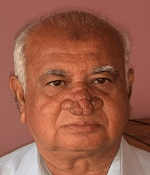 Dr. Badar Iqbal holds the position of Adjunct Professor of Economics & Finance at Monarch Business School Switzerland. He holds a PhD, DBA, Master of Commerce and Bachelor of Arts from Aligarh Muslim University, India. Professor Iqbal has been a Fullbright Fellowship recipient at Kentucky State University and Claflin University, USA. He holds the position of Emeritus Professor at the Frederick Bastiat Institute for African Research and is a Visiting Emeritus Professor at University of Business, Agriculture and Technology in Bangladesh. He is also a Professor of Graduate Studies at the University of South Africa. He has held the position of Visiting Research Fellowship t the Business School & University of Reading, UK and is a recipient of the Michael Term Fellowship at the London School of Economics, UK.