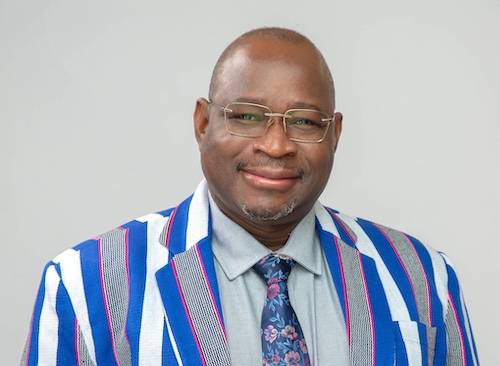 It is with great pleasure to announce that Monarch alumni, Dr. Jeremie Zoungrana, has been appointed Nigeria Country Office Director for the Bill and Melinda Gates Foundation.
Dr. Zoungrana is a health sociologist and program management specialist and brings more than two decades of leadership and experience managing complex, large-scale family planning; reproductive health; maternal, newborn and child health; HIV; and community health projects across both the public and private sectors in sub-Saharan Africa. He has had a long and multifaceted career driving Jhpiego's operation in many African countries, most recently serving as Jhpiego Country Director in Burkina Faso while supporting the organization's West and Central Africa region portfolios. Before that, he served as Jhpiego's Tanzania Country Director, directing a portfolio of about $75 million in program funding covering an array of projects and donors, and managing more than 600 staff. His career has also spanned country director roles in Rwanda and Program Manager for Cameroon, Mali, Mauritania, Niger, and Togo focused on maternal and newborn care. Prior to joining Jhpiego in 2001, Dr. Zoungrana worked as a social worker in charge of child protection and family promotion under the Ministry of Health and Social Affairs in Burkina Faso, and he worked for Handicap International on mental health programs in Burkina Faso.
During his Doctoral studies at Monarch, Dr. Zoungrana, brought a wealth of knowledge and enthusiasm with him. He was often seen at Doctoral symposiums assisting his fellow candidates on how to use research software and generally infusing them with a "can-do" attitude. Originally from Burkina Faso, Dr. Zoungrana holds a Master's degree in sociology from the University of Ouagadougou and a Master and Doctor of Philosophy in Business Research from Monarch Business School in Switzerland.
Please join us in congratulating Dr. Zoungrana. He may be reached at: dr.zoungrana@umonarch-alumni.ch.