Monarch Business School Switzerland Is Proud To Introduce
The Monarch Executive Institute
The Monarch Executive Institute brings the most up to date knowledge and expertise on Management thinking from a variety of domains to leaders and executives from around the word. The mission of the Institute is to help support continuous learning within the professional arena and accelerate the potential of managers within a competitive dynamic of continual change. The Institute focuses on management strategy, executive performance, leadership & coaching and business strategy domains.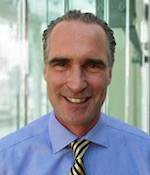 In today's competitive environment it is critical that Executives and Managers maintain a high level of education and training in order for their organizations to flourish. Global competitive challenges require a flexible, people-centered approach focused on ethical and sustainable practices. The open courses and programs at the Monarch Executive Institute enable participants to sharpen their skills across various disciplines with specific outcomes in mind. The skills obtained within these courses are immediately transferable to the professional arena enabling a more productive environment.
Dr. Henderson – Dean of the School
China Business Program
Our China-oriented executive programs provide candidates with the opportunity to specialize, obtain in-depth insights in the subject matter and enhance their skills and qualifications which can be directly applied in their working environments. Our China-oriented executive courses provide executives with a profound understanding of a subject in a short time. New knowledge can be directly applied in day-to-day operations.
Executive Performance Program
What are the most profitable behaviors of leaders that matter on the bottom line of an organization? Ten years of research covering thousands of executive interviews in more than 100 companies across 30 countries has revealed the Six Pillars of Executive Performance. For example, we all know CEOs should exercise, but does it matter whether they run or play golf? If you want to make money, then yes it does. The definitions and drivers of high capacity executive performance have changed dramatically in recent years. Spartan CEO is a story driven set of six science backed practical pillars aimed to help you lead yourself and your economic community to better competitive advantage through stronger individual and collective mental, physical, and organizational performance. The program concentrates on the skills of Fitness, Confidence, Discipline, Connecting, Rest, and Competition. This series of masterclasses is a C-suite cheat sheet on current best practices for executive excellence in leadership.
Professional Coaching Program
Coaching is the process that mobilizes strengths and realizes the potential of business individuals and organizations. By advancing coaching research, education, and practice, Monarch supports professional coaches and others who use coaching skills in their personal and professional lives. We are building a global coaching community by bringing together leaders in the field to accelerate research progress and disseminate coaching's best practices. We are realizing the coaching mission of optimizing human potential via Business Research, Leadership and Applied Positive Psychology.
Expert Faculty
The faculty members of the MEI share both practical industry experience coupled with in-depth theoretical knowledge from academia. This results in modules and courses that bring high value to the participants with direct application to the day-to-day operations of their organizations.