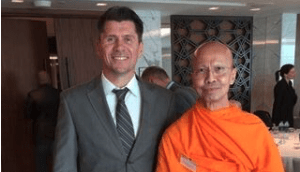 After recovering from a coma, I finally completed a Ph.D. But only years later, when I learned about what an emotion really is, was I able to control how I felt. A chance meeting with a Thai Monk on a beach in Dubai (where I also met my wife) completely reshaped my feelings about my own emotional brain.
Almost to the day, 21 years ago I went into a coma from a road accident. After a long recovery, and re-learning to walk and talk again, I became fascinated with the brain and this led me to research neuroscience. The full story of my recovery is detailed in a book I finished last year, but the key theme is about the emotional brain.
In between the coma and the book, I have learned some amazing brain hacks from my friend the Thai Buddhist Monk, Punnadhammo. My journey into neurological recovery was—well, how can I say this best—yes, it was emotionally exhausting. The emotional skills were surprisingly much more difficult than learning to walk and talk again after being in the coma.
Read The Full Article On Psychology Today Website | View Dr. Kennedy's TedX Presentation
About The Author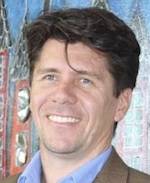 Dr. Justin Kennedy holds the position of Professor of Organizational Behavior at Monarch Business School Switzerland. He holds a Doctor of Professional Studies with Monarch Business School Switzerland as well as a Bachelor of Social Science in Psychology from Rhodes University, SA. He is also a member of the Psychological Society of South Africa. Dr. Kennedy returned to the academic field after a 20 year international corporate career in Ireland, New York and South Africa.