Dr. Block Instructing On Executive Performance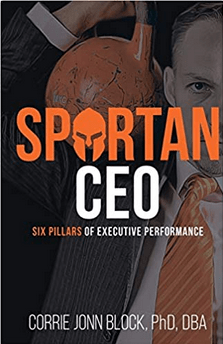 Monarch Business School Switzerland is proud to announce that Dr. Corrie Block of Monarch has released his latest book entitled "Spartan CEO". In the book Dr. Block discusses the Six Pillars of Executive Performance". CEOs who exercise tend to be more successful. But does it matter whether they run marathons or play golf? If they want to make more money, then yes. The definitions and drivers of high capacity executive performance have changed dramatically over the years. With its story-driven set of practical pillars, Spartan CEO aims to help you lead yourself to a better competitive advantage through mental, physical, and organizational fitness. From mindfulness and teamwork to flow and motivation, Spartan CEO serves as a C-suite cheat sheet on current best practices for executive excellence in leadership.
Master Classes
Dr. Block offers the following 6 Masterclasses wto help you and your organization increase personal and professional performance.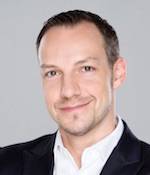 Dr. Corrie Block is Professor of Strategic Management at Monarch Business School. Presently, he is an Independent Corporate Advisor in Dubai, where he serves as a trusted voice in a number of UAE companies. He holds masters degrees in Business Administration and in Global Leadership in addition to a Doctorate in Business Research and a PhD from the UK. Professionally, he has managed projects as diverse as tech start-ups, billion dollar equity investments, new product research and development, and has led the corporate restructuring of several companies in the MENA region. He has worked in various industries covering: Luxury Retail, F&B, FMCG, Power & Water, Education, and Oil & Gas. He has provided leadership and strategy consulting in more than 30 countries, and is a published author on business strategy and consulting. Academically, he has been the primary developer of the MBA and AMP programs at the Lebanese International University.