Monarch Business School is happy to present the recently approved research proposal by Post-Doctoral Candidate, Dr. Panchali Das, examining Corporate Social Responsibility within tea plantations in India with a view to Ghandian principles. The research is motivated by desire to understand how tea plantation workers and management may create a better environment with principles of sustainability in mind.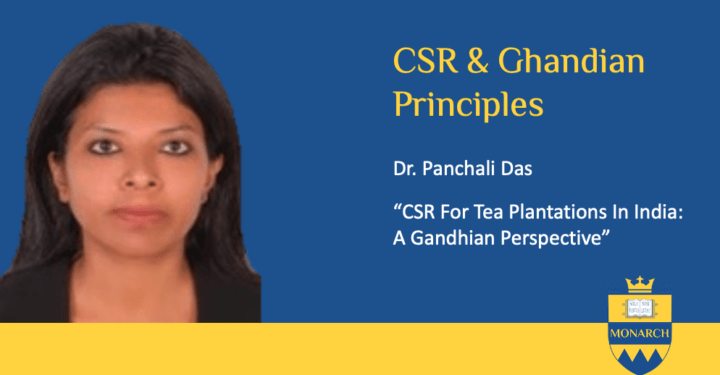 Abstract
In recent years, corporate social responsibility has been increasingly studied, discussed, and debated by academic scholars and business practitioners alike. Businesses exist not only to provide goods and services for profit making purpose, but also to make the world a better place. At no time has this become more pertinent than the present when the world has been ravaged by human excesses. There is a growing consensus among business leaders that their success depends not only in profit making but aligning the interests of both the shareholders and the stakeholders (EY, 2017). Businesses are under increasing pressure to not only provide better products, services, prospects, and profits, but also to do something meaningful for employees, workers, suppliers, customers, the environment, and society.
Download The Research From The Monarch Research Database
The purpose of the contemplated research is to examine how Gandhian principles can shape the business practices of tea corporations for greater impact on the lives and working conditions of tea plantation workers in India. Gandhian principles allow organizations to develop business processes that are based on mindful consumption, sustainable utilization of natural resources, sustainable livelihoods, and equitable distribution of wealth; thereby, directing business leaders to pursue a corporate social responsibility strategy of not only doing good, but also of being good (Diwan, 1982). Gandhian values have the potential to influence businesses to achieve profitability, sustainability, and inclusivity by considering the interactions between individuals, organizations, and the community.
About The Researcher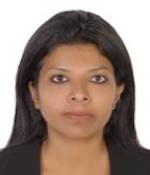 Dr. Panchali Das is a Post-Doctoral Fellow and Doctor of Literature Candidate. She holds a PhD in Business Administration from the Faculty of Commerce, Gauhati University, India. She also holds an MBA from School of Management Sciences, Central University, Tezpur, Assam, India and a Bachelor of Arts in English from Lady Shri Ram College for Women, Delhi University, New Delhi, India. She has completed the faculty development program at the Indian Institute of Management (IIMA) in Ahmedabad, India. She has been an Assistant Professor & Coordinator for the BBA Program in Marketing at the Emirates College for Management & Information Technology in Dubai, UAE. She has been a Lecturer and Assistant Professor in the past at: Rai Business School; the Institute of Information Technology and Management; and the Apeejay Institute of Mass Communication in New Delhi. As an active researcher she has many published papers in academic journals as well as papers accepted and published at various academic conferences.