Social media has penetrated intrapersonal and professional communication, particularly among a younger generation of healthcare professionals and patients who have grown up in the digital age of communication. Social media tools provide a unique set of opportunities in healthcare, but with these new opportunities come a number of potential challenges. As health leaders navigate the increasingly complex world of social media, concerns have arisen regarding questions of ethics and professionalism and how the use of social media fits within the social contract between the medical profession and society. This article describes the changing parameters of professional conduct in digital environments and proposes a set of considerations and recommendations for health leaders to navigate this new frontier.
You May View The Research Proposal On The Monarch MMR Website By Clicking Here
About The Author: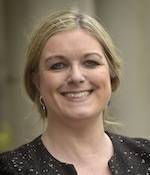 Ms. Rosarii Mannion is a Professional PhD Candidate. She holds a Master of Science in Organizational Development from the University of London as well as an Master in Arts in Management from the Institute of Public Administration (IPA) of the National University of Ireland. Ms. Mannion also holds a Bachelor of Arts in Public Administration from the University of Limerick. She holds a diploma in Mediation and a Higher Diploma from IPA, Diploma in Leadership & Executive Coaching from Kingstown College, Dublin and a Diploma in Quality Improvement from RCPI. Professionally, she holds the position of National HR Director for the Health Service Executive (HSE) of the Irish Health Service. Previously, she held the position of Director of HR at the RCSI Hospital Group and has been the Assistant National HR Director for Dublin North East among other regional appointments. She has been a Board Member of the Nursing & Midwifery Board of Ireland and is a current member of HSE Board (Directorate). She is the recipient of the Zenith Global Award in London in 2017 and the ICF Leadership & Executive Coach of the Year award for 2017.