Monarch Business School is happy to announce that it is reintroducing the Dean's Scholarship provision for applicants from OECD developing countries. The Dean's Scholarship is named in honor of Dr. Lee Dahringer, former Dean of the Faculty at Monarch Business School and presently Professor Emeritus.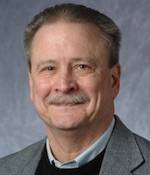 The Monarch Business School Dean's Scholarship provides partial scholarships in the form of a 20% reduction in tuition fees to students from OECD Developing countries while studying at Monarch Business School. The scholarship is awarded on an individual basis once the applicant has been accepted into the program. The Dean's scholarship is an economic scholarship provided by the Monarch Alumni Fund and no additional scholarship application is required.
Applicants may indicate their intention to apply to their program of choice utilizing the Dean's Scholarship provision by indicating such in Section 5 of the online Application form. The Dean's Scholarship is made available through the generous contribution of the Monarch Alumni Fund. Scholarships will be available until the scholarship fund has been allocated.