The historically high Foreign Direct Investment inflows into China has been one of the principal drivers of economic growth, developing China into the world's second largest economy by nominal Gross Domestic Product (Chung & Bruton, 2008; Worldbank, 2017). The Chinese business context, which is considered challenging by investing European companies, is undergoing structural reform, complicating the determination to perform FDI (EKN, 2016; EU CoC, 2016). The contemplated research examines the above through an analysis of the seminal literature from Strategic Decision-Making Theory, Market Entry Theory and Foreign Direct Investment Theory. An attempt to construct a new conceptual model or framework that better integrates theory with praxis is the ultimate goal of the research. In particular, the research will examine the impact of determinants of the strategic decision-making process on market entry by Dutch companies through a triangulation research approach including: a literature review, content analysis of government policy and interviewing of selected individuals from Dutch companies', (semi-)government, China-based Chambers of Commerce.
You May View The Research On The Monarch Management Review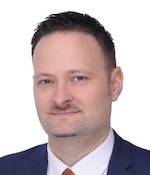 Mr. Richard Van Ostende is a Doctor of Literature Candidate. He holds an MBA from the Netherlands School of Business and a Bachelor Degree in Financial Management from Inholland University, The Netherlands. Professionally, Mr. van Ostende is a sector specialist on business development in China. He presently holds the position of Finance Director Asia Pacific at Formel D Group in Shanghai, China. He has written several books on Business Development in China.