Monarch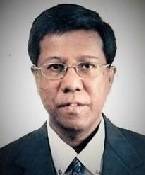 Business School Switzerland is happy to announce that Dr. Patrick Loh has joined the Faculty as professor of Spirituality in Management. His professional expertise and experience are in the areas of global management, entrepreneurship and innovation, strategy, business development and marketing, spiritual and moral leadership, executive education and training, and business consulting. Dr. Loh holds a Ph.D. from the University of Sunderland, (UK), a Master of Commerce (International Marketing) from the University of Strathclyde (UK), and Chartered professional qualifications in marketing and administrative management from the UK. Dr. Loh has been a professor of the Inst. of Management Technology, Dubai, and adjunct faculty member/professor of the Amity Global Business school and Northampton University for their DBA programme in Singapore, and 11 other colleges and business schools.
You May View Dr. Loh's Extended Biography Here
Dr. Loh returned to the academia after a 21-year professional career in various capacities spanning various fields from administration, publishing, marketing, training and business consulting, and managing education centres in Singapore. He has published 10 books to date, including the latest one "Managing in the Global Economic Downturn" at the height of the global financial crisis in 2009.
Please join us in welcoming Dr. Loh to the faculty.