There are remarkable correlations and convergences between Recursive Organizational Dynamics (ROD) and traditional Spiral Dynamics (SD). Both systems describe the world and relationships in terms of eight core modalities. Although their social applications often have a different focus, and they each use their own idiosyncratic jargon, they nonetheless explain their stages in essentially the same way. When blended together, they highlight a trove of unlikely coincidences and offer interesting insights into the 2016 US presidential election.
You May View The Article On The Monarch Management Review Website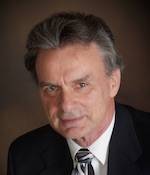 Dr. William Max Wright holds the position of Professor of Management. He holds a D.Phil. and M.Phil. in Business Research from UGSM-Monarch and an M.Sc. in Information Systems from American Sentinel University in Colorado, USA. Dr. Wright has held leadership and management roles in several business intelligence and data processing consulting firms. He has been the architect for all aspects of data management across a wide spectrum of industries and corporate cultures, and his software applications have been installed in major organizations on four continents. Professor Wright has published many technical papers in industry journals, trained hundreds of professionals across the USA in programming technique, and often presented papers at user conferences. Dr. Wright has been a long-time avid student of Eastern martial arts and philosophy. In 1992, he founded his first successful school of Taijiquan, and since 1979 has had the privilege to have led many hundreds of people from all areas of society in life-changing self-development programs.