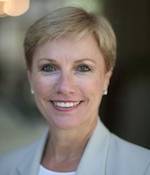 You May View The Extended Biography Of Dr. Hargiss Here
It is a pleasure for Monarch to announce that Dr. Kathleen Hargiss has joined the faculty as Professor of Management. Dr. Hargiss will be facilitating the courses for Authentic Leadership and Culture & Organizational Theory as well as assisting students on doctoral thesis development.
Dr. Hargiss is a senior academic and holds a Ph.D. in Adult Education Curriculum, an MBA from the University of Miami with a specialization in International Business, a Master of Arts from Northwestern University and Bachelor of Science from the University of Illinois. Dr. Hargiss has also completed post-doctoral studies in Information Technology at the University of South Florida and at the University of Tampa; and European Graduate Studies at Concordia University in Montreal and Stockholm, Sweden.
Previously, Dr. Hargiss has held teaching positions at the University of Tampa and the University of South Florida. Dr. Hargiss has instructed at numerous universities including: Northwestern University, University of Chicago, Florida Metropolitan University as well as many online institutions, including: University of Maryland, University of Phoenix and Colorado Tech. She has experience teaching across multiple management domains as well as research methodology at both the Doctoral and Master levels. She has been the Chair and/or member on numerous Doctoral dissertations. She is the recipient of various teaching awards from Colorado Tech, DeVry and Capella Universities for teaching excellence.
Please joins us in welcoming Dr. Hargiss to the faculty and we are confident that the student body of Monarch will benefit greatly from her involvement and guidance.