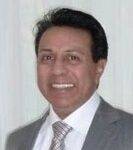 Monarch Business School is happy to announce that Dr. Roy Bhikharie (Doctoral Graduate 2012) is published in the Imperial Journal of Interdisciplinary Research for his article on Human Dignity and Work. The article is entitled, "Resonating Corrupted Coin: How a Poor, Divisive, and Passive Majority Arose, Contrary to Periodic (ILO) Pledges", Vol. 2, Issue 3, 2016. It is published under the Department of Social Sciences, ADEK University of Suriname, South America.
Dr. Bhikharie has also participated at WFUNA conferences on the same subject.
You May Download The Article Here
Abstract:
Human dignity is the basis for human rights and is central to "decent work." However, a lack of decent work, which causes job stress, (mental) health complaints, productivity loss, and inequality, is spreading worldwide. Decent work considers employees' aspirations, and therefore, stimulates psycho-synthesis, which promotes authentic self-worth, inner freedom, empathy, trust, and prosocial attitudes and behaviors. In other words, decent work promotes human dignity or humanization, including equality. Humanization then allows employees to develop sound paradigms that enable them to internalize and practice human rights and establish social trust and order, leading to an equitable, peaceful, and loving coexistence. Conversely, a lack of decent work neglects employees' aspirations and disturbs the psycho- synthesis process, creating the opposite effect. Corruption contributes to a lack of decent work and cripples the ability of national and international governing authorities, such as the ILO, to execute good governance. Thus, the corrupted coin resonates globally and periodically renders proclaimed beliefs of governing authorities to unjustly inspire hope for change and regulate the rising poor majority, giving rise to divisive and passive behavior. In this transdisciplinary study, a hermeneutic phenomenological approach was used while meta- interpretations were conducted.