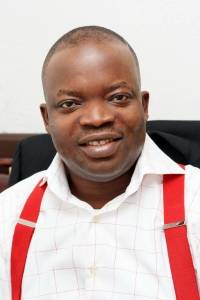 The University is pleased to announce that Doctoral Candidate Mr. Simon Akinteye is being published in the International Journal of Business & Management for his article entitled: "Earnings Management: An Investigation Of Companies Listed On The Nigerian Stock Exchange". The article appears in the November 2014 issue.
You May Download The Article Here!
ABSTRACT:
Earnings management has attracted considerable research efforts by various scholars across the domain of finance, management and governance and investigating various jurisdictions. Studies have shown different characteristics of earnings management by the companies listed on different stock exchanges with some exhibiting income-decreasing (downward earnings management) while some have exhibited income-increasing (upward earnings management) behavior. This study examines the extent and form of earnings management exhibited by companies listed on the Nigerian Stock Exchange. To investigate this, panel data technique is used on a sample of 101 companies across all the sectors of the Nigerian economy, covering the period 2009-2012. The occurrence of earnings management is detected using the Modified Jones Model of detecting discretionary accruals as a proxy for earnings management. The empirical results show that firms listed on the Nigerian Stock Exchange in the aggregate over the four year period exhibit a downward earnings management.
ABOUT SIMON AKINTEYE:
Mr. Simon Ademola Akinteye is a Nigerian national and D.Phil. Finance Candidate. He holds an MBA from the University of Manchester and a B.Sc. Applied Accounting from Oxford Brookes University. He is a member of several professional bodies including: Chartered Institute of Arbitrators UK and is a Fellow of the Chartered Institute of Accountants of Nigeria. He has over 15 years diversified industry experience covering, Banking (Commercial and Microfinance), Healthcare, Insurance, and Telecommunication at senior to strategic management level. Professionally, he holds the position of Group Managing Director at M-CRED Group Limited responsible for strategic implementation.