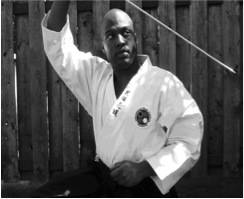 The University is happy to announce its participation in the "Cutting Down Cancer: 100,000 Cuts" event to be held on the 7th of December. The event is being held in cooperation with The International Budo Institute, Koryukan Dojo Montreal, Shouyoukan Dojo Japan and the Ceders Cancer Institute in Montreal.
The Event is being spearheaded by Dr. York and Dr. Henderson of Monarch Business School. Cancer is a disease that affects many people and few of us go through life without being touched by cancer in some way. For the members of i-Budo, Koryukan, Shouyoukan and Monarch Business School we feel that this event is a good way to help join the fight and show solidarity with those who are facing cancer. So please join us in our challenge to complete 100,000 sword cuts. And please give generously on our donations page.
You May View The Donation Page Here !