Participation by corporations in supporting higher education remains highly visible and controversial for academicians and practitioners. While best practices can be found, many gray areas exist in the actions and motivations for corporate citizenship behavior in relation to higher education. This paper reflects on the usefulness of the Cone (2010) corporate citizenship spectrum used in Clevenger's (2014) organizational analysis case study, which examines corporate citizenship through the inter-organizational relationships between a public U.S. doctoral research university and six of its corporate partners.
Cone's spectrum explores four categories: philanthropy, cause-related branding, operational culture, and DNA citizenship ethos. In large part, the spectrum works well to illuminate inter-organizational interactions. However, there are some nuances that challenge the divergence of the four topical areas as well as the convergence within each of the categories.
About The Author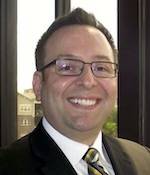 Dr. Morgan Clevenger is a Professor of Management and Post-Doctoral Fellow in Corporate Social Responsibility & Global Business Ethics at Monarch. He is also an Associate Professor of Management at The Scarborough School of Business & Communication at Hiram College, Ohio, USA. He holds a Doctor of Educational Leadership & Policy Analysis (Summa Cum Laude) from the University of Missouri, USA. He also holds an MBA (Magna Cum Laude) from the John Chambers College of Business & Economics from West Virginia University, Morgantown where he also completed a Bachelor of Science in Journalism at the Reed College of Media. Dr. Clevenger is a previously tenured Associate Professor at the Sidhu School of Business & Leadership at Wilkes University, Pennsylvania. In the past, he has held the positions of Regional Vice President USA Programs Department for Students In Free Enterpise (SIFE) world headquarters in Springfield, Missouri. Dr. Clevenger has been the recipient of the Interdisciplinary Teaching Award at Wilkes University and a Fullbright Finalist for 2018. In 2016 he won the CASE Award for Outstanding Research in Integrated Educational Advancement. Dr. Clevenger has many academic journal articles and presentations to his name. He is a member of the Academy of Management, The American Association of University Professors, The Association for the Study of Higher Education amongst others.