ISO Standards 9001, 14001 and 45001 Re-Certification Completed
The certification is valid for 3 years. This has been possible due to the tireless efforts of Dr. Volschenk who lead the ISO recertification team. The certifications focus on having quality management systems in place, maintaining and exceeding environmental standards and reinforcing occupational health & safety. We are uniquely proud of the ISO:14001 re-certification which focuses on environmental standards. Knowing that Monarch is an environmentally and ecologically aware organization is important to all and Monarch members may be proud of the underlying achievement and focus of the School. Being a business school it is considered critical that Monarch be held to the same high standard as internationally operating companies with respect to ISO standards. We look forward to continuing the process of continual improvement, "Kaizen", at Monarch so that we can continue to provide excellent programs to all our students and provide a safe, secure and ecologically friendly learning environment for all.
Again, we would like to thank Dr. Volschenk for his efforts as lead on the ISO Re-Certification team. The ISO Re-Certification would have been impossible without his dedication and perseverance. He worked tirelessly on the process over many months to ensure that Monarch would be re-certified and be able to maintain its leadership role within the education industry.
ISO:9001: Quality Management Systems: This standard is based on a number of quality management principles including a strong customer focus, the motivation and implication of top management, the process approach and continual improvement.. Using ISO 9001 helps ensure that customers get consistent, good-quality products and services, which in turn brings many business benefits.
ISO:14001: Environmental Standards: This standard provides requirements with guidance for use that relate to environmental systems. Other standards in the family focus on specific approaches such as audits, communications, labelling and life cycle analysis, as well as environmental challenges such as climate change.
ISO:45001: Occupational Health & Safety: According to the International Labour Organization, more than 7 600 people die from work-related accidents or diseases every single day. That's why an ISO committee of occupational health & safety experts set to work to develop an International Standard with the potential to save almost three million lives each year. Structured in a similar way to other ISO management systems, the approach will be familiar to users of standards such as ISO 14001 or ISO 9001.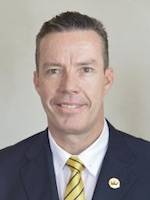 Dr. Francois Volschenk holds the positions of Associate Dean of the Faculty and Professor of Management at Monarch Business School Switzerland. Dr. Volschenk holds a PhD and a DBA Degree from Monarch Business School Switzerland, as well as an M.Phil in Business Research. He also holds a Master of Business Administration from Henley Business School (UK) and a Bachelor of Commerce (Honours) with distinction from University of Pretoria. Dr. Volschenk has also been a lecturer at the University of Pretoria in South Africa.