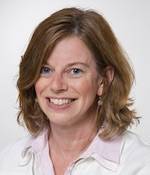 It is with great pleasure that Monarch welcomes the return of Dr. Julie Beardsell to the faculty as Adjunct Professor of Digital Strategy. Dr. Beardsell was a founding member of the Academic Board, Dean Academic Standards and Professor of Digital Strategy at Monarch Business School Switzerland between 2010 and 2015. Dr. Beardsell holds a D.Phil. in Business Research from Monarch Business School and a D.B.A. from SMC University in Vienna. She also holds an M.Phil. Business Research Degree from Newcastle Business School, Northumbria University and a Postgraduate Diplomas in Marketing, Advertising and Communications from Northumbria University and the London College of Communication.
Dr. Beardsell is qualified and experienced in adult education and holds a Certificate in Education (CertEd) from the University of Portsmouth. Dr. Beardsell is a seasoned information technology and business professional, employed in the past by Logica, a leading business and technology service company. Presently, she holds the position of Director of Operations at the Amsterdam School of Applied Sciences where she also fills the role of Vice-Dean responsible for the running of the business school, including the Leadership Council consisting of 10 heads of departments.
We are happy to welcome Dr. Beardsell back in to the Monarch family and are confident that her wealth of experience will be a great asset to the student body and faculty alike.