The escalation of illegal poaching and wildlife trafficking over the last decade has placed the conservation industry in crises. Conservation managers find themselves with a new professional landscape to navigate where daily challenges lie far outside their existing skill set. As a result, there is a need to understand the disparity between what conservation managers have been prepared for and what they now face in order to inform training and capacity building interventions. Using the South African conservation industry as a case study, the research will address this Praxis Gap by gaining a deeper understanding of the nexus within the academic literature; investigating the key performance outputs and competence shortfalls experienced by protected area managers and developing a new framework or model that may identify the most important competencies required by contemporary protected area managers in the South African conservation industry.
You May View The Research Proposal On The Monarch MMR Website By Clicking Here
About The Author: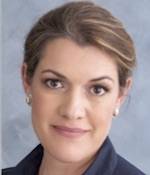 Ms. Loma Powrie is a Doctor of Applied Leadership Candidate. She holds a Bachelor of Commerce from the University of South Africa and a Master of Science in Strategic Business Management from Manchester Metropolitan University. She also holds an Advanced Diploma in Management Accounting and a Post-Graduate Diploma in Counselling Psychology. Currently, she is the CEO of Sabi Sand Pfunanani Trust. She also holds the position o CFO of Sabi Sand Wildtuin Group. Her professional affiliations include: The Chartered Institute of Management Accountants (CIMA) and The Psychology Counselling Registry of South Africa.