Worsening disparities among and within countries in terms of income, GDP, and welfare have occupied the attention of researchers and policy makers over the years; in particular, how the alignment of these disparities with one or more language, religion, or geography creates violence and conflict. In Ghana, there is a north-south divide of the country in terms of income, access to services, and other development outcomes. Orthodox economics holds that these disparities will disappear with economic growth and with time, but the opposite is happening in practice. Although Ghana has registered positive economic growth since 1983, poverty and spatial inequality in terms of incomes, access to services and welfare has worsened, especially between northern and southern Ghana. Previous attempts to influence and balance regional development have relied more on external resource flows like capital, technology, and investments with little attention given to internal or endogenous factors like institutions, leadership, values, beliefs, entrepreneurship, and larger national and global socio-economic and political processes. It is argued that this situation leads to the optimal use of resource endowments and market fit of the region toward building and sustaining a resilient region able to withstand the shocks and trends of change. Examples of successful balanced and equitable economic growth and development like that of Norway hold that the key ingredients are a national commitment to an egalitarian society and conscious policies and strategies to achieve even population distribution and access to services and welfare for all.
You May View The Research On The Monarch Management Review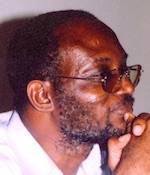 Mr. Bishop Akolgo is a Doctor of Economics candidate. He holds a M.Sc. Economics and Social Studies from the University of Wales, UK and a Post-Graduate Diploma in Natural Resource Management from PETRAD-Norway. He also holds a post-graduate diploma in Development Management (Institutions and Governance) and a post graduate diploma in Petroleum Policy and Resource Management from London Chamber of Commerce and Industry, UK. Professionally, he is the Executive Director of the Integrated Social Development Centre (ISODEC), a non-profit, non- partisan and non-governmental research/analysis and advocacy organisation based in Ghana and operational in six other West African countries. Mr Akolgo currently is involved in the extractives industry in various capacities including research, policy advice and training for both state and non-state actors and macroeconomic modelling in the petroleum and solid minerals sector as well as the design and operationalisation of Geographic information systems(GIS) for Forest resources management.