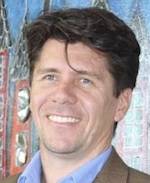 Monarch Business School is happy to announce that Dr. Justin Kennedy, faculty member at Monarch, will be speaking on happiness at the British university in Dubai. The talk entitled "Switch to Happiness" takes place Wednesday, September 21st from 9am to 2 pm.
You may view the announcement here.
The Hormones of Happy Brains – switch to "Happy-Mode"
Not all stress is bad, but chronic stress re-wires the brain reducing the brain's capacity to be happy. Too much cortisol (a stress hormone) causes brain decay. This workshop measures the brain, showing delegates how to de-stress and trigger happiness.