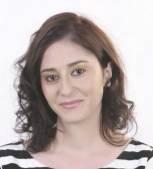 The University is happy to announce that Ms. Aurelia Narayan, Doctoral candidate has published a paper in Economy & Business, Volume 8, 2014 on Corporate Citizenship. The paper may be downloaded below:
BEING A CORPORATE CITIZEN IN INDIA: HISTORY AND SITUATION TODAY
Abstract:
The aim of this paper is to explore the current situation of corporate citizenship in India and its evolution over time, comparing it with industrialised countries. It attempts to compare and contrast two systems of Corporate Citizenship (CC), one in the U.S. and the other in India, each in a different phase of maturity. Observing the definition of CC in its westernised context, there is a literature gap regarding the behaviour of corporates, including local and multi-national corporations. This paper highlights the fact such entities in India are actually practising CSR and not CC.