The University recently participated in the 2013 Annual Meeting for CEEMAN, The Central and Eastern European Management Association, held at the campus of IEDC in Bled, Slovenia. CEEMAN is an international management development association gathering 213 members institutions from 53 countries.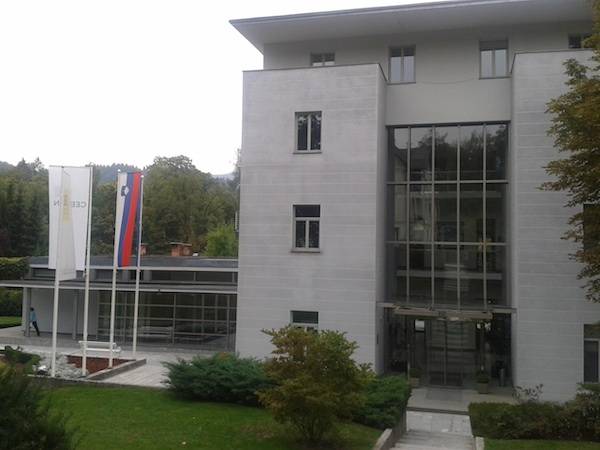 CEEMAN's 21st Annual Conference was held on 26-27 September 2013 in Bled, Slovenia, and chaired by CEEMAN Board Member, Derek Abell, the Founding President of the ESMT School of Technology and Management, Germany, Professor Emeritus of IMD-Lausanne. The general theme of the conference was "Business Schools as Responsible Change Agents: From Transition to Transformation".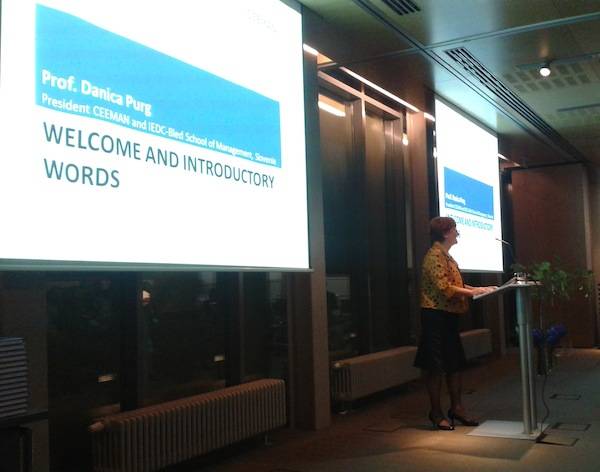 Prof. Danica Purg, CEEMAN Founding President, also leading the PRME Steering Committee in 2013, stressed: "CEEMAN is a unique symbol of human aspiration and cooperation during the turbulent and chaotic times that characterized the Central and Eastern European region at the end of the 20th century. Established in 1993, CEEMAN brought together forward looking Deans, Directors, and Professors of business and management school to share knowledge, offer support, and create relevant models for educating new generations of managers and leaders. Now, CEEMAN is a global network, with more than 213 institutional and individual members from over 53 countries from all over the world, which activities are also led by PRME principles.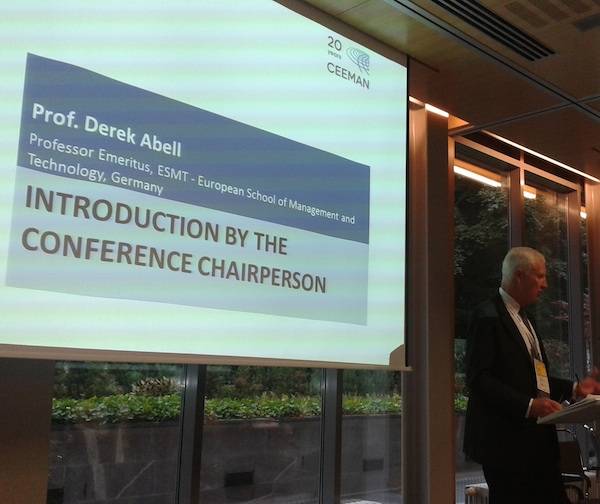 Mr. Janez Potočnik, European Commissioner for Environment, Slovenia, addressed participants with video speech about the importance of green economy and society. He stressed that megatrends in the world demand from the leaders to be active, as not only companies but countries as such will compete for sources. "We should find ways to turn the vision of green growth into reality; I believe the circular economy is one of them."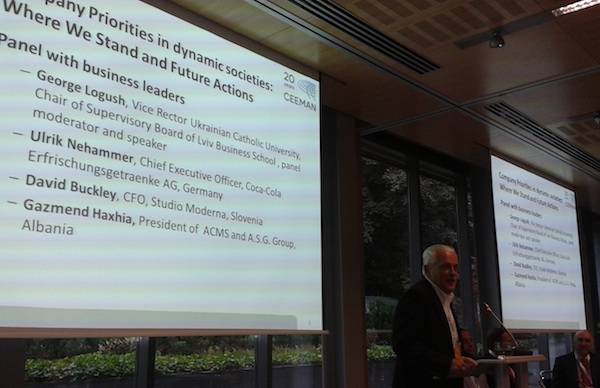 The discussion panel, titled 'Company Priorities in dynamic societies: Where We Stand and Future Actions' was led by George Logush, Vice Rector Ukrainian Catholic University, Chair of Supervisory Board of Lviv Business School. The panelists were: Ulrik Nehammer, Chief Executive Officer, Coca-Cola Erfrischungsgetraenke AG, Germany; David Buckley, CFO, Studio Moderna, Slovenia, and Gazmend Haxhia, President of ACMS and A.S.G. Group, Albania.
A second panel on responsible leadership education in dynamic societies and its impact on management practices, was led by Prof. Nick Binedell, Dean at the Gordon Institute of Business Science Johannesburg, South Africa; who shared his personal motto with participants, saying: "Learn from everybody, copy nobody." The panelists were Prof. Natalia Bukhshtaber, Acting Associate Dean, Business School, Lomonosov Moscow State University, Russia, Tan Chin Tiong, Singapur, Singapore Management University, and CEEMAN board member, and Medeja Lončar, CEO Siemens, Slovenia, who shared the story of Siemens, which has suffered a huge loss of trust following a bribery scandal.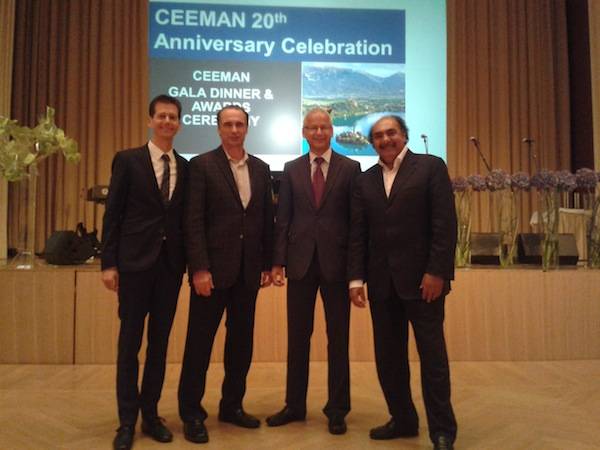 Four parallel sessions followed; they focused on Educational Programs: Content, Process and Methodologies; Research and Publications, Institutional Management Practices and Partnership Arrangements. The conference concluded with Association´s leaders' panel, where Prof. Danica Purg, President of CEEMAN and IEDC-Bled School of Management, Slovenia; Prof. Sergey Myasoedov, Vice-Rector of the Academy of the Russian President, Dean, IBS, Moscow, President of RABE, Russia; Prof. Virginijus Kundrotas, Dean of Adizes Graduate School, President of BMDA, Lithuania, Dr. Antonio Freitas, Past President of CLADEA and member of the PRME Steering Committee, Prof. Nick Binedell, Dean at the Gordon Institute of Business Science Johannesburg, Representing AABS, South Africa, Douglas White, GBSN, France, shared their views on how can we make the future we want.
After the closing words of conference chairperson Prof. Derek Abell, Professor Emeritus, ESMT – European School of Management and Technology, Germany, participants drove to Ljubljana to celebrate CEEMAN 20th Anniversary with Gala Dinner and Awards ceremony. The Dinner speaker was Mr. Janez Škrabec, CEO of Riko, Slovenia. At the gala dinner also CEEMAN awards were given; George Kohlrieser, IMD, Lausanne Switzerland, was awarded for 'Teaching Excellence', Poh-Sun Seow and Suay-Peng Wong, Singapore Management University Singapore, got awarded for 'Innovative Pedagogy'; Sergei Mordovin, IMISP – International Management Institute, St Petersburg, Russia, got award for 'Institutional Leadership'; award for 'Research Excellence' was given to Miha Škerlavaj and Matej Černe, Faculty of Economics, University of Ljubljana, Slovenia, and finally Prof. Danica Purg, IEDC-Bled School of Management, Slovenia, got an award titled 'The CEEMAN Founding Leadership Award'.