Mr. Marcel Cueni, the Director of Operations, for UGSM-Monarch Business School Switzerland will be representing the university at the Frankfurt Book Fair from October 13 to October 15. Interested parties may arrange time and meeting place with him by email at [email protected]. Mr. Cueni will be available in Halls 4.2. of the Frankfurt Book Fair.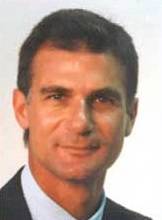 The history of the Frankfurt Book Fair dates back to the 15th century, when Johannes Gutenberg first invented movable type – only a few kilometres down the road from Frankfurt. Frankfurt remained the central and undisputed European book fair city through to the 17th century. In the course of political and cultural upheaval, in the 18th century Leipzig then came to play the part. In 1949, that early Frankfurt book fair tradition was given a new lease of life: 205 German exhibitors assembled on Sept. 18-23 in Frankfurt's Paulskirche for the first post-War book fair. Almost 60 trade-fair years later, the Frankfurt Book Fair is the largest of its kind in the world – and the hallmark for global activities in the field of culture.
Over the past six decades, what began as a book show in St. Paul's Church in Frankfurt, has developed into the world's largest international media exhibition. Today, the Frankfurt Book Fair is a key meeting place for the publishing industry, with over 7,000 exhibitors from more than 100 countries attending each year.
You May Read More About The Book Fair Here
You May View The Anniversary Site of The Book Fair Here