Monarch Business School Switzerland is proud to announce that it is the first distance-learning business school in the world to achieve International ISO Triple Accreditation for Professional Doctoral and PhD programs (ISO:9001, 14001, 18001). The effort was spearheaded by Dr. Francois Volschenk and his team out of the South African Campus.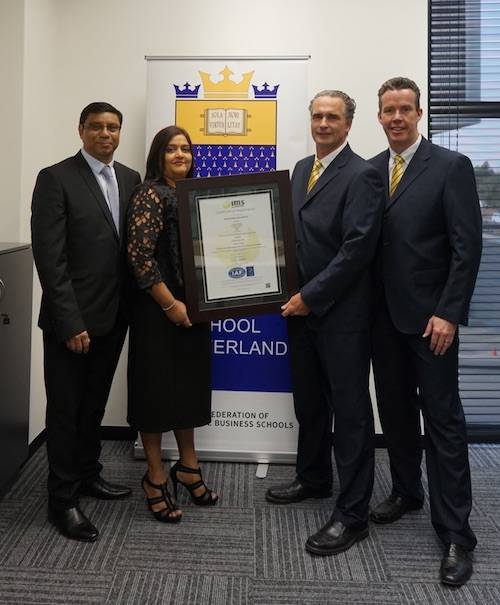 The accreditation attest to the level of quality of the Doctoral programs on offer at Monarch Business School and informs existing and prospective students and professors that Monarch provides high quality management of its doctoral programs in a healthy environment in a socially responsible way. ISO is an important achievement as it is a Swiss Standards Organization with a membership of 163 national bodies and reflects the Monarch adherence to Swiss Quality, a main pillar of the Monarch value proposition. Moreover, it is a truly international certification which reflects the international make-up of our faculty as well as our international student body from over 50 different countries. The achievement demonstrates that Monarch is engaged in a long-term process of continual improvement in an effort to provide the highest quality programs to its Graduate and Doctoral Candidates.
The ISO standards are considered critical for business schools since they are the custodians of management instruction. Monarch Business School is proud to be the first in its category to be awarded the Triple Accreditation and hopes that other business schools will follow its lead in bringing the environment, health and safety and social responsible standards to the forefront of management education.