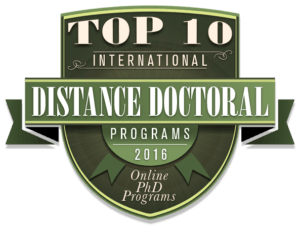 Monarch Business School is proud to announce that it has recently been listed within the Top 10 International Distance Doctoral Programs by Online-PHD-programs.
Monarch shares the spotlight with some well know institutions such as: University of Oxford, King's College London, University of Manchester, McGill University, and The Australian National University. The rankings compile information from the US News World Report and the QS Top Universities rankings while considering other factors such as university history and name recognition.
Monarch looks forward to the future while striving for continual improvement with its focus on high quality research and applied doctoral programs for working professionals.
The Top 10 ranking is shown below: (Link To Article)
University of Oxford (England)
King's College London (England)
The University of Manchester (England)
The University of Birmingham (England)
The University of Liverpool (England)
McGill University (Canada)
The Australian National University (Australia)
The University of Calgary (Canada)
SABI University (France)
Monarch Switzerland (Switzerland)