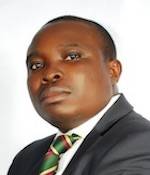 Monarch Business School is happy to announce that recent doctoral graduate Dr. Vincent Nwani, Director of Research and Advocacy at Lagos Chamber of Commerce and Industry, recently published a paper entitled: "Assessing the penetration of health insurance scheme in Nigeria" in the Journal of International Research on Medical Sciences Vol.3(1), pp. 001-005.
You May Download The Article Here
Abstract:
Using a sample of 500 respondents comprising of the users and providers of medical services, this study assessed the level of penetration of National Health Insurance Scheme (NHIS) in Nigeria. The findings show that awareness, compliance and coverage of the scheme remains very low after 10 years of its implementation in Nigeria. This research opens a new wave of calls for regulatory innovations and legislative actions to address the penetration and coverage shortcomings that presently impede the workings of NHIS in Nigeria.