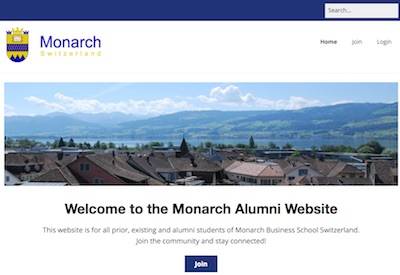 Monarch Business School is happy to announce the launch of the Monarch Alumni Website. The site may be found at: www.monarch-alumni.ch. The site is a place for all students prior, existing and graduated along with administrators and professors to exchange and keep in touch with the community and its news and events. On the site alumni members may join specific alumni regions, become regional representatives, keep up to date on Alumni news, join in on special events and take advantage of alumni member directories.
The website is restricted to members of Monarch Business School and members will need a username and password in order to log-on. Existing students, alumni, professors and administrators will be provided with log-on credentials starting the 20th of June. If you do not hear from the Administration or if you are a previous student of Monarch and would like to stay connected to the Monarch community then you may fill out the "Join" form and the Administration will be happy to send you log-on credentials.
We look forward to seeing everyone on the Alumni website and further building out the Alumni network.