ISO International Triple Accredited


Monarch Business School is proud to be the first distance-learning business school in the world to be Internationally Triple Accredited by ISO International. ISO is a Swiss Standards Organization that provides standards with a membership of 163 national bodies. As such it is a truly international accreditation. International Standards make things work. They give world-class specifications for products, services and systems, to ensure quality, safety and efficiency. ISO has published 21,645 International Standards and related documents, covering almost every industry, from technology, to food safety, to agriculture, healthcare and education. ISO International Standards impact everyone, everywhere in over 163 countries. Monarch Business School has achieved certification for ISO:9001, ISO:14001 and OHSAS:18001.
Top 10 International Doctoral Distance Program Ranking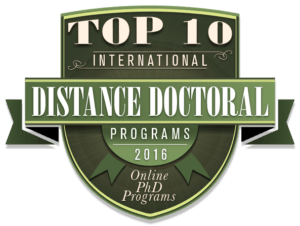 Monarch Business School Switzerland was recently ranked for 2016 as one of the Top 10 International Doctoral Distance programs in the world. Other Top 10 Universities to be listed include: University of Oxford, King's College, University of Manchester, University of Birmingham, University of Liverpool, McGill University, Australian National University, University of Calgary, and SABI University. Link
SFPBS-Recognition
SFPBS – Swiss Federation Of Private Business Schools Monarch Business School has achieved the SFPBS standard recognition of quality assurance. The SFPBS quality assurance standard recognition is valid until May 2021. The SFPBS is a registered Swiss non-profit organization. It's mission is to provide a vehicle for the improvement and quality assurance of private Swiss business schools.

In doing so, membership in the organization is open to all private Swiss and internationally operating entities that provide higher education at the university level within the domains of business, economics, finance and political economy. www.sfpbs.ch
Swiss Notarial Validation
International students may request from the administration that the diploma and transcript of the program of study be stamped and registered by a Swiss notary.
Memberships
Memberships enable the Fellows and faculty of the Monarch Business School to remain at the cutting edge of scholarly and professional thought leadership. Monarch considers its participation in a wide range of associations to be important in continuing to provide the highest level of academic training for its candidates. Monarch Business School at the institutional level holds memberships within the associations listed below.
ACUNS-The Academic Council of the United Nations System Monarch Business School is proud to be recognized as an institutional member of ACUNS. ACUNS is a global professional association of educational and research institutions, individual scholars, and practitioners active in the work and study of the United Nations, multilateral relations, global governance, and international cooperation. ACUNS promotes teaching on these topics, as well as dialogue and mutual understanding across and between academics, practitioners, civil society and students. http://acuns.org
ACBSP-The Accreditation Council For Business Schools & Programs Monarch Business School is proud to be a recognized educational member. ACBSP is a leading specialized accreditation association for business education supporting, celebrating, and rewarding teaching excellence on a diverse and global scale. The association embraces the virtues of teaching and research. ACBSP acknowledges the importance of scholarly research and inquiry and believes that such activities facilitate improved teaching. Institutions are strongly encouraged to pursue a reasonable mutually beneficial balance between teaching and research. And further, ACBSP encourages faculty involvement within the contemporary business world to enhance the quality of classroom instruction and to contribute to student learning. www.acbsp.org
CEEMAN-Central And Eastern European Management Association is an international management development association with the aim of accelerating the growth in quality of management development in central and eastern Europe. It is a global network of the top management development institutions and universities interested in quality of education and innovations in this field, as well as in the broad area of subjects related to change. www.ceeman.org