Monarch Business School Switzerland is proud to present some of our latest doctoral candidates. Candidates have a diverse background and bring years of educational and managerial experience to the Monarch community. We wish them all great success in their doctoral programs.
View The Larger Monarch Student Community
Ms. Veronica Formenti is a Doctor of Philosophy Candidate in Operations Management from Italy. She holds an MBA from East London University, UK and a Post-Graduate Diploma in Management Studies from London Guildhall University, UK. She also holds a Bachelor of Architecture from the Polytechnic University in Milan. She has over 20 years professional experience in architecture, design, project and construction management. She presently holds the position of Project Design Director in Doha. Ms. Formenti is also a registered architect (ARB) in UK.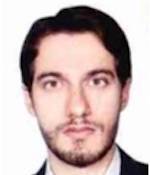 Dr. Mohammad Mohammadi is a Post-Doctoral Fellow in Ethics, Corporate Social Responsibility and Governance from Iran. He holds a Ph.D. Summa Cum Laude in Philosophy from the Taras Schevchenko National University of Kiev, Ukraine. He also holds a MA Summa Cum Laude in Islamic Ethics from the Theology Department of the University of Qom as well as a BA in Business Administration from Rey University and BA in Islamic Teachings at the Islamic Seminary. He is presently an Assistant Professor at the School of Applied Ethics of the Theology Department of AmirKabir University in Tehran, Iran. He also sits on the Management faculty at the University of Tehran and has been on faculty at the Department of Moral Philosophy at the University of Qom. Dr. Mohammadi is a published researcher with several articles in peer-reviewed journals as well as several books within the publication process.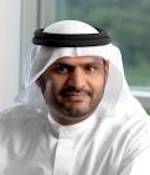 Mr. Nasser Al Shaikh is a Doctor of Philosophy in International Business Candidate from the United Arab Emirates. He holds a Bachelor of Arts in Business Administration from California State at San Bernadino. He has held the position of Chief Financial Officer at the Dubai Office of the Government of Dubai. Earlier, Mr. Al-Shaikh served as Head of Finance and Administration at The Executive Office of His Highness Sheikh Mohammed bin Rashid Al Maktoum, Vice President and Prime Minister of the UAE and Ruler of Dubai. During his tenure at The Executive Office, Mr. Al-Shaikh oversaw activities including administration, finance, information technology and human resources. Mr. Al-Shaikh has held a very broad range of key posts in Dubai, including as a member of The Executive Council and the Supreme Fiscal Committee. At present, Mr. Al Shaikh runs an independent investment firm, is widely respected for the leadership roles he has held at private and public-sector organisations in the UAE.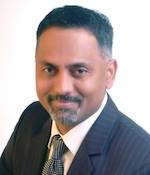 Mr. Siva Narayanan is a Doctor of Philosophy in Health Economics Candidate from the USA. He holds a Certificate in Executive Leadership from Cornell University USA, a Master in Health Care Policy & Management from John Hopkins University USA as well as a Master of Science in Bioengineering from the University of Strathcylde UK. At present, Mr. Narayanan holds the position of Executive Vice President and Global Head of Market Access Solutions in the USA, assisting pharmaceutical industry in developing strategies and tactics to harness the value of their assets through innovative or smart scientific investments and access and evidence solutions. Formerly, he was a Senior Vice President at a multinational giant Ipsos, where he had built and led their Global Evidence, Value and Access division. Prior to that, Siva has held senior level and managerial positions at well-known internationally operating companies, including: GlaxoSmithKline, Bristol-Myers Squibb and Merck & Co. He has served on the editorial boards for several medical journals. He is an active researcher with many publications in peer reviewed journals as well as having presented at many healthcare conferences within the field of market access, health economics, outcome research and epidemiology.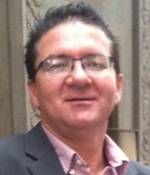 Mr. Frans Els is a Doctor of Philosophy in Entrepreneurship Candidate from South Africa. He holds an Honours BCompt. from the University of South Africa and an MBA from GIBS/University of Pretoria. He has also completed a Post Grad Diploma in Auditing, Higher Diploma in Taxation and Diploma in Estate Tax (with distinction) from UNISA. He is a member of IOD-Institute of Directors, the SAIT-Institute of Tax Practitioners and is a Chartered Accountant. At present, he holds the position of Managing Director of Frans Els and Associates Inc. in South Africa.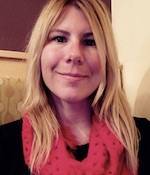 Ms. Lori Stroud is a Doctor of Philosophy Candidate from the USA. She holds a Bachelor of Arts in English from Chaminade University in Hawaii and is presently completing a Master of Arts in Education at Chaminade. Ms. Stroud is a Cyber Security specialist with over 12 years of industry and military experience. She is also cross trained as a social network analyst. She has experience consulting with large US consulting firms.
Ms. Riem Farahat is a Doctor of Applied Leadership & Coaching Candidate from Saudi Arabia. She holds a Masters of Art in Intercultural Conflict Management from Alice Salomon University, Germany and a Bachelor's degree in Psychology from California State University, Dominguez Hills. She is a life coach for women and works in an Executive Management position at the AL­-Farouk Group in Saudi Arabia.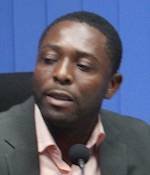 Mr. James Francis Davis is a Doctor of Business Administration Candidate from Liberia. He holds an Executive Master degree in Labour Economics from the University of Turin and a Bachelor Degree in Sociology from the University of Liberia. At present, he works as Coordinator for the Project Implementation Unit of the Ministry of Justice in Liberia.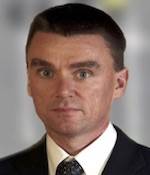 Mr. Joseph Keogh is a Doctor of Applied Leadership & Coaching Candidate from Ireland presently living in South Africa. He holds a Bachelor of of Science in Quantity Surveying from Heriot Watt University.He is a member of the Royal Institute of Chartered Surveyors in the UK. He has held the position of Operational Director and Global Risk Director at Kentz Group PLC. At present, he consults and advises to international blue chip engineering contractors .