Countries in Africa have generally exhibited low levels of economic development and poor standards of living of citizens despite their enormous natural resources wealth (Atkinson & Hamilton, 2003). This tendency has been attributed to daunting challenges related to the exploitation of especially Africa's extractive natural resources (Seedwell & Gladys, 2017). One of the significant issues is that the benefits accruing from exploitation of the Continent's natural resources often do not flow through to the populace (Ayuk & Klege, 2017). However, the evidence presented in the literature on whether or not there exists a possible link between natural resources and economic development are mixed or inconclusive (Canuto & Cavallar, 2012). Some scholars have argued that whether natural resources exploitation benefits a country's citizens or leads to adversity has more to do with how it is managed (Gelb, 2014; Mould, 2003). In particular, it is vital that the proceeds of extractive resources exploitation be sustainably utilized for the equitable and long-term benefit of the entire African society (OECD, 2011).
The contemplated research will explore the relationships and intricacies between natural resources and economic development within the African context. The analysis will be undertaken through the intersection of three research domains, namely; economic development theories, sustainability theories, and social justice theories. The aim is to develop a new conceptual model or framework that better identifies and explains the interplay between non-renewable natural resource exploitation and sustainable economic development for the benefit of key-value chain stakeholders, more especially citizens. Furthermore, the above will be examined through a triangulated research method that will review the existing scholarly literature, content analysis of existing organisation data, combined with interviews with key stakeholders in the nascent Ugandan petroleum industry.
You May Download The Full Research Plan From The Monarch Management Review Website Here
About The Researcher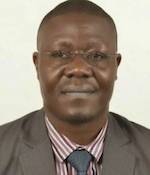 Mr. Andrew Lajul Kilama is a Doctor of Economics & Finance Candidate. He holds an MBA from Oxford Brookes University, Institute of International Finance in the UK as well as a Bachelor of Commerce with Honors in Accounting from Makerere University Kampala (MUK) in Uganda. He is also a graduate of the Management Development Program (MDP) at the University of South Africa, School of Business Leadership (SBL). He is a Fellow of Association of Chartered Certified Accountants (FCCA) of UK and Certified Public Accountant of the Institute of Certified Public Accountants of Uganda. He is an Accredited Financial Analyst (AFA) of the Institute of Financial Management of America. At present, he is Board Secretary & Director of Corporate Services at the Uganda Coffee Development Authority.