Poverty and poverty reduction are prominent topics of discussion at international development meetings. Despite the existence of both private and public initiatives to combat it, over 1 billion people still live in extreme poverty, about half of whom are in sub-Saharan African countries (MDG, 2015). Poverty Global Practice, a poverty policy monitoring and evaluation unit of the World Bank, indicates that, for countries in Africa, poverty continues to rise because anti-poverty policies fail to reduce poverty (PGP, 2016), a view shared by the literature on poverty reduction in Africa (Dagusta, 2007; McCloskey, 2015). It has been suggested that more comprehensive and coordinated methods could help anti-poverty programmes overcome some of the major challenges to alleviating global poverty (Ravallion, 2016). In line with this suggestion, the proposed research examines the potential of sustainable anti-poverty strategies through the triangulation of three research domains: multidimensional poverty, family functioning, and social justice theories. The contemplated research attempts to construct a new conceptual framework that better integrates theory with praxis to explain the impact of poverty and, thus, develop a sustainable model for anti-poverty policies for sub-Saharan African countries with particular focus on the family as complexities of poverty.
You May Read The Full Research Proposal On The Monarch Management Review Website Here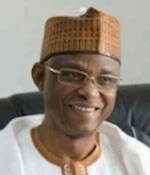 Dr. Muttaqha Darma is a Doctor of Philosophy Candidate in Operations Management. He holds a DBA from the University of Liverpool, UK and an MBA and B.Sc. in Engineering from Bayero University, Kano in Nigeria. He also holds a Master of Engineering Production from the University of Benin. He is a member of the Nigerian Society of Engineers and a member of the Nigerian Institute of Management. At present, Mr. Darma works as a professional consultant and tertiary education teacher.