The East African Community (EAC) marks one among many of the attempts of East African countries to unite. As far back as the colonial era, these countries sought economic and social integration through the construction of the Kenya-Uganda railway in 1897. The East African Community ratified the Common Market Protocol (CMP) in 2010 with the aim of increasing intra-regional trade by allowing the free movement of factors of production, such as capital, people, goods, and services. It's objective was giving EAC citizens the rights to reside and to establish themselves or business ventures anywhere within the region's boundaries (Gastorn & Masinde, 2017). The growth in trade would, in turn, promote the region's integration. However, the EAC member states are yet to fully embrace the protocol despite the anticipated benefits. The process has dragged over the years due to numerous setbacks (Moywaywa, 2015). Thus, the proposed research intends to investigate the implementation of the CMP as an impediment to the region's advancement. The contemplated research intends to analyze the hindrances to the CMP's full adoption through theories of international trade, regional integration and economic growth. The ultimate goal of the contemplated research is to construct a new conceptual model or framework that better explains the implementation of the EAC Common market protocol. In particular, the contemplated research will examine these characteristics through a triangulated research approach including: a literature review, content analysis of policy and EAC common market data, and the interviewing of selected individuals from the member state governments, regional trade bodies and private sector practitioners across the region.
You May Read The Full Research Proposal On The Monarch Management Review Website Here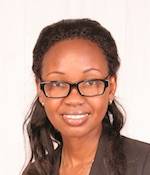 Ms. Caroline Ntara is a Doctor of Philosophy Candidate. She is a Doctoral transfer student from the University of Nairobi where she holds an MBA in International Business. She also holds a Bachelor of Education in Economics and Business from Kenyatta University in Kenya. At present, she is a full-time lecturer at Kenya Methodist University as well as a Online Coach for B.Sc. and MBA in Business and Leadership students at Knod Global Learning Network. She has also been a lecturer at the Nairobi Aviation College and an Instructor for Information technology at Wantech Computer College. She is a member of the International Academy of African Business and Development, The European Center forResearch, Training and Development-UK, and The Kenya Institute of Management.