Youth unemployment is a global phenomenon that presents a threat to world peace (Cray et al., 2011). In 2014 the unemployment rate in Nigeria for youth averaged 17.5% (WB, 2016). In 2006, in response to the problem of youth unemployment, the Nigerian government mandated that all polytechnics in the federation establish the CED to impart entrepreneurship skills and knowledge to students for self-reliance. Entrepreneurship is considered a pivotal element of economic growth and development; and through the creation of SMEs, employment opportunities are created (Chidiebere, Iloanya, & Udunze, 2014). The contemplated research will examine measures through the analysis of theories on entrepreneurship, peace, social justice, poverty reduction and Austrian economics. A new conceptual model or framework that better integrates theory with praxis will be constructed. The research will investigate the effectiveness of entrepreneurship development centres in Nigerian polytechnics, specifically, their potential to reduce youth unemployment rates in the country.
You May View The Research On The Monarch Management Review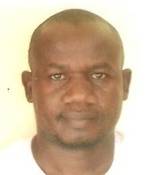 Mr. Alfred Azihs is a D.Phil. in Entrepreneurship Candidate. He holds a B.Sc. in Business Administration with Honours from Ahmadu Bello University in Zaire. He also holds a MBA from the University of Maiduguri and a Post-Graduate Diploma in Education from the National Teachers Institute. He is a member of the Nigerian Institute of Management and Fellow of the Institute of Corporate Administration in Nigeria.