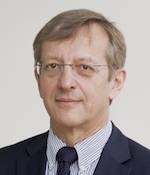 Monarch Business School Switzerland is happy to announce that Dr. Marko Majer has joined the Faculty as professor of Management, Organizational Behavior and Marketing. His professional experience spans marketing strategy, marketing communications, leadership practice, business strategy and entrepreneurship and innovation. Dr. Majer holds a doctoral degree and an EMBA degree from IEDC Bled School of Management, professional training degrees in marketing communications from McCann Worldgroup and a Master degree in Architecture from the University in Ljubljana. Dr. Majer has been a visiting lecturer at Swiss Business School in Zurich, CREA Geneva, Business School Lausanne and several executive education programs in Europe.
You May View Dr. Majer's Extended Biography Here
Dr. Majer has been a founder and then CEO of one of the highly awarded marketing communications agencies in CEE, which then affiliated with a leading global communications network McCann Worldgroup. He has worked on the managerial and the strategic side of the business, personally consulting blue-chip clients, such as MasterCard, Coca-Cola, Ford, Land Rover and others. He has been active in mentorship programs for young executives in AmCham and startup incubators.