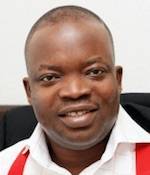 Monarch is proud to announce that the Doctoral Dissertation of Simon Akinteye entitled: "Earnings Management and Corporate Governance: An Investigation of Financial Statement Reporting of Publicly Listed Companies in Nigeria" is to be published by IJSER-The International Journal of Scientific and Engineering Research.
IJSER is a journal for research/survery/case study papers dealing with any area of science and engineering system. The purpose of establishing the scientific journal is the assistance in development of science, operative publication and storage of materials and results of scientific researches and representation of the scientific conception of the society. All published journal papers are refereed by the international competent researchers and scientists. Therefore, a full double – blind international refereeing process is used.
We congratulate Simon on a job well done and in providing an example to all his fellow Monarch colleagues on what is possible with respect to their research and publication.