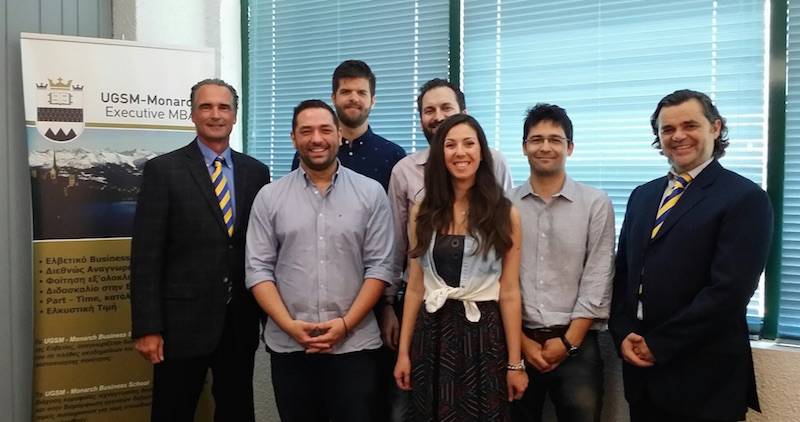 Monarch Business School is very happy to announce the graduates of the Greek language MBA program provisioned in Athens, Greece. The 2015 cohort is the third graduating class of the Greek language MBA. The program is directed by Dr. Christos Antoniou, Professor of Tourism and Management at Monarch.
The proud graduates include:
Ms. Maria Anastasopolou
Mr. Athanasios Boltetsos
Mr. Alexandros Danas
Mr. Theodoros Kafetzoglou
Mr. Panagiotis Papadopoulos
Mr. Dimitrios Prassas
The Greek Language MBA is a small but dedicated cohort which explores MBA themes and business practices within a global context with the differentiation of the Greek marketplace in mind.
Again, congratulations to the 2015 graduating cohort and to Dr. Antoniou for completing the challenging program.