UGSM-Monarch Business School Switzerland is proud to announce the launching of an all Greek Executive MBA in Athens, Greece. The program is being offered through a partnership with labIDEA
eMBA in English | eMBA in Greek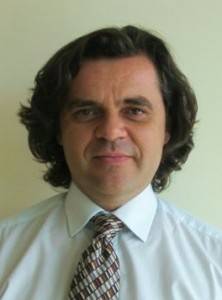 labIDEA is operated by Dr. Christos Antoniou and Dimitris Kontodimopoulos. Dr. Antoniouis is a Faculty Member and Member of the Academic Council at Monarch Business School. The executive program will be delivered in the Greek language through labIDEA and is adapted to reflect the peculiarities of the Greek business environment, without however neglecting the international dimension of management in the era of globalisation. The Monarch Executive MBA is an 18 month-long program for experienced executives wishing to enhance their managerial capacities and/or have their expertise formally acknowledged and certified by a prestigious MBA degree. The program comprises six academic blocks, each of which is taught through intensive four day modules. During the period between on–site module delivery, participants are required to work on the respective module assignments and actively participate in team building exercises, presentations and social events.
At Monarch, we are particularly proud to offer this program keeping in mind the tremendous contribution that Greek society has made to the western world within academics over the centuries. We hope to continue this proud history from a business studies focus at our Athens campus. You may obtain further information on the program by clicking the below to download the brochure.
Click Here To Download Brochure!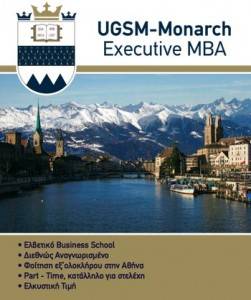 Dr. Antoniou may be contacted at: [email protected]. Dimitris Kontodimopoulos may be contacted at: [email protected].
LINKS:
UGSM-Monarch – labIDEA eMBA in Greek
UGSM-Monarch – labIDEA eMBA in English