Islam promotes charity both at an individual as well as at the community/society level. Charity has been almost a moral issue rather than an economic one though it affects the society in terms of economics. Main stream economics has ignored the application of charity model and how it can result in reducing economic disparities. Unfortunately, charity has been ignored by researchers in the context of it being an economic entity. In 2015, International Monetary Fund (IMF) and Organization for Economic Cooperation and Development (OECD) pinpointed the persisting issue of global income inequality and gave thumbsdown to the populist approach of "trickle-down economics." This study aims to theoretically examine how the concept of charity addresses the issue of global income inequality and denies trickle-down economics. The evidence suggest that countries can minimize income inequality by mobilizing the concept of charity. The concept of charity can result in a huge amount of transfers from the upper 10% to the lower 10% of the income bracket.
View The Research On The Monarch Management Review Website
About The Author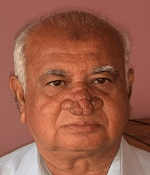 Dr. Badar Iqbal holds the position of Adjunct Professor of Economics & Finance at Monarch Business School Switzerland. He holds a PhD, DBA, Master of Commerce and Bachelor of Arts from Aligarh Muslim University, India. Professor Iqbal has been a Fullbright Fellowship recipient at Kentucky State University and Claflin University, USA. He holds the position of Emeritus Professor at the Frederick Bastiat Institute for African Research and is a Visiting Emeritus Professor at University of Business, Agriculture and Technology in Bangladesh. He is also a Professor of Graduate Studies at the University of South Africa. He has held the position of Visiting Research Fellowship t the Business School & University of Reading, UK and is a recipient of the Michael Term Fellowship at the London School of Economics, UK.