Monarch Business School Switzerland is proud to announce that Doctoral Student Ms. Anastasiia Lutsenko has been invited as an International Visiting Research Trainee at York University, Ontario, Canada. York University is renowned for its excellence in teaching, renowned academic scholarships and visionary research programs. York University and Monarch Business School Switzerland share a focus and dedication to high quality management and administrative research. Monarch looks forward to future cooperation with York University with the appointment of other graduate researchers.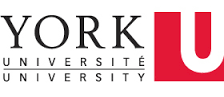 About York University
York University is the 2nd largest university in Ontario, 3rd largest in Canada with 200+ university partnerships across the globe and an operating budget of over $1 billion. The University has 46,400+ undergraduates and 5,900+ graduate students, 7,000+ faculty and staff, 295,000+ alumni and 6,200+ international students from 178 countries.