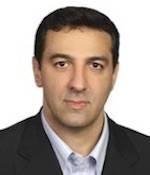 It is a pleasure for the school to announce that Professor Tajeddini has been published in the Journal of Long Range Planning for his article entitled: "Environment-Strategy and Alignment in a Restricted, Transitional Economy: Empirical Research on its Application to Iranian State-Owned Enterprises". Congratulations to Professor Tajeddini. An Abstract and Link may be found below.
Link To The Article On Elsevier
ABSTRACT:
Successful innovation strategy relies on experience gained from a complexity of understanding, anticipating and managing the global business environment. But, although much research has examined strategies of private sector organizations in Western economies, there are relatively few studies of innovation in public sector organizations of transitional and protected economic environments, such as Iran. Consequently, this work investigates Iranian state-owned enterprises (SOEs) and how senior managers' approach towards innovativeness and learning can affect organizational performance. These managers work in an uncertain environment, regulated by the state but subject to business environment challenges created by UN sanctions, as well as global market competition. This study draws on innovation and learning orientation theory to develop a strategy-centered model based on a survey of 127 Iranian SOEs. Despite the limitations of a state-protected economy and restrictions generated by sanctions and environmental uncertainty, senior managers of SOEs can influence organizational culture for innovation, anormative dimension, and learning, a cognitive dimension. Both dimensions can relate to improvements in delivery speed, costs and quality, as well as confidence in future company performance. However, some ongoing problems arise from a highly regulated hostile business environment, forming a regulatory dimension that impedes organizational learning. Further research is required to understand the contextual factors that influence internal company culture, as well as how the impact of a restricted business environment appears to vary from service to retail and manufacturing industries. This research represents a rare opportunity to investigate SOE strategy in a restricted transitional economy, such as Iran.