Increasingly global business is being required to conduct its affairs with a higher standard of equity and responsibility. This requirement manifest itself in various ways across cultures and geographic boundaries. What is considered ethically just in one region may not be so in another. This ethical grey area is fraught with difficulty for managers.
The Study of CSR & GBS fellowship program is aimed at supporting research, both theoretical and empirical, directed towards developing cross-cultural approaches and understanding to the application of CSR & business ethics in a global context.
The program embraces a multidisciplinary approach with an emphasis on design, development, and the use of models in the study of CSR & GBE.
The Monarch Postdoctoral Fellowship in CSR & GBE is geared to provide postdoctoral training, an opportunity to broaden research experience along with the opportunity to gain additional skills to pursue a productive scholarship-based academic or industry career. The Fellowship is for existing Ph.D. holders. Monarch Postdoctoral Fellows will engage in a research project jointly decided by the student and the relevant faculty of Monarch Business School.
| | | |
| --- | --- | --- |
| Eligibility: | | Open to existing Doctoral holders in a relevant field |
| Type of Fellowship: | | Non-paid Fellowship |
| Supervisor: | | Dr. Jeffrey Henderson |
| Duration: | | 1 or 2 Year(s) |
| How to Apply: | | Contact the Administration |
| Deadline: | | Open Until Filled |
| Contact: | | fellowships@umonarch.ch |
Supervisor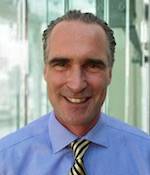 Dr. Jeffrey Henderson holds the positions of Dean of the Faculty and Head of the Academic Council of Monarch Business School Switzerland. Before assuming the position of Dean at Monarch Dr. Henderson was an affiliate professor at the Grenoble Graduate School of Business, France. Dr. Henderson has also been a lecturer for real estate finance within the Faculty of Management at McGill University as well as a guest lecturer for Corporate Social Responsibility at the European School of Management, the University of Monaco and the London School of Business and Finance. Dr. Henderson holds a D.Phil. in Business Research from Monarch Business School, a Doctor of Political Economy from SMC University, a Doctorandus (Drs.) and MBA from Nijenrode Unversiteit in The Netherlands. He also holds a Bachelor of Commerce with distinction from McGill University in Montreal. View His Full Biography Here.